Volunteer Reporter: Rebecca Yim
Living in a developed and prosperous city, we are blessed with the benefits of convenience, entertainment and security making possible by all kinds of smart devices and apps every day.  Have you ever thought about those people living in developing countries demand technology for survival and health for more than we do?!
HelpMeSee is the global campaign to end blindness caused by cataract.  They apply technology to train and establish a sustainable scheme to solve this global eye health crisis.
Cataract is a very common eye disease.  The development of cataract is due to the clouding of lens which blur the vision and can eventually lead to blindness.  Over 82 million people are diagnosed with cataract worldwide.  Many of them lose their vision due to improper or delayed surgical care, with the majority from developing countries.  In our world, cataract could be cured by an ultrasound surgery done simply within 30 minutes while manual small incision cataract surgery is the most common procedure in poor countries.  Even with such simple procedure, many people are still left untreated due to insufficient medical staff, facilities and eye care awareness.  A surgery sounds luxurious, doesn't it?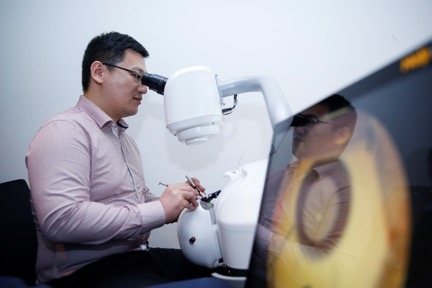 Partnering with hundreds of surgeons worldwide, HelpMeSee has launched 3 cutting-edge technology to help cure cataract people.  They are the first NGO coming up with a comprehensive training program alongside with utilization of an eye surgery simulator, which enables doctors to conduct unlimited practices to reach proficiency. The local doctors learn the complete surgical procedure and tactics through the simulator, eliminate mistakes and increase successful rate of actual surgery in the future.
The simulator scales up the beneficiary medical staff effectively and efficiently.  Besides, HelpMeSee has launched a mobile app called "Reach App".  The GIS Android-based application allows the local community health workers to locate the patients from remote areas, give preliminary diagnosis and send the relevant data to the respective medical organizations as the app is equipped with audio recording function.
Hence, they can prioritize surgery to the neediest and develop treatment program.  Lastly, HelpMeSee realizes post-operative care is the key to recovery.  Therefore, HelpMeSee has developed a cloud-based surgical reporting system that is used to monitor the patients.   The three-fold technology helps to locate, operate and take care of cataract patients in the developing world.  This is exactly the core value of the work of HelpMeSee: to develop a sustainable solution in order to reach and benefit more people in the long run.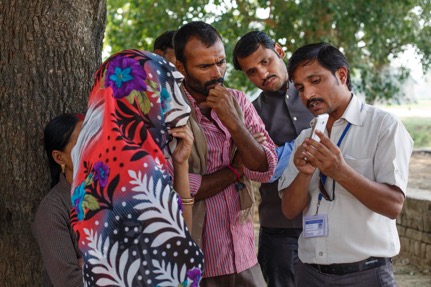 HelpMeSee is a relatively 'young' global NGO, established only in 2010.  They have provided medical services in more than 10 countries, partnering with over 300 surgeons and providing more than 250,000 sight-restoring surgeries to cataract patients. With a clear vision and strategy, they have made tremendous achievements by applying the right technology.
A simple app brings us fun.  A small donation brings joy & hope to the cataract blindness people.
More Volunteer Opportunities in HelpMeSee: http://bit.ly/2AryrZF
Comments
comments