Volunteer Translator: Ronald Fung
When we hear "doctor" and "volunteer", maybe we can think of "Doctors without Borders", a group of healers use their professional knowledge to provide obligatory medical service around the world where need help. Most people with no medical or health care related training will never think they can become a "volunteer doctor".
Have you ever thought a baby can be a volunteer doctor? There is a TV program called "Volunteer Movement (義想天開)" with the latest episode "Baby Angel" broadcasted on 23 Dec (RTHK TV31). This story is based on an NGO's service "Doctor BB" which provide opportunities for children to volunteer and serve the senior citizens.
Doctor BB is founded by a social worker and the story is about how he got inspiration to start this service when he visited the elderly home with his daughter, and the difficulties and frustrations he faced when he develop and operate this new service.
Doctor BB is one of the early adopters which use the Social Career platform to recruit volunteers. They mainly recruit skills-based volunteers, such as volunteer photographer, to support their activities and catch the warmest moment while the children volunteers interact with the elderly. If you are interested, you can see their latest recruitment details and be their volunteer.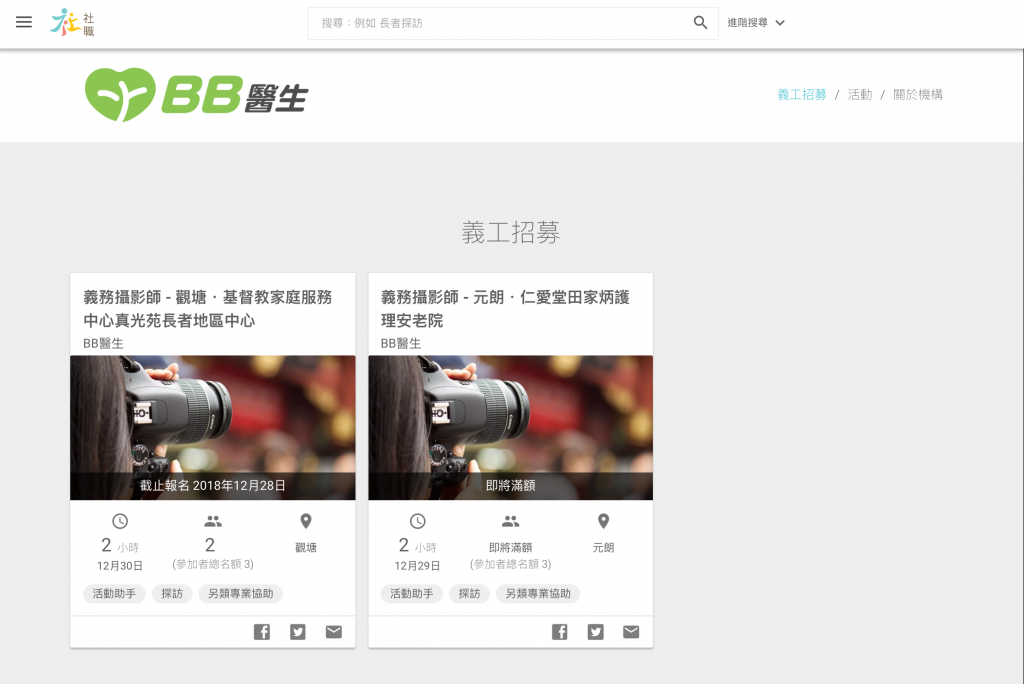 Comments
comments