International Volunteer Day (IVD) mandated by the UN General Assembly, is held each year on 5 December. It is viewed as a unique chance for volunteers and organizations to celebrate their efforts, to share their values, and to promote their work among their communities, non-governmental organizations (NGOs), United Nations agencies, government authorities and the private sector.
In response to the IVD, Social Career, which is funded by The Hong Kong Jockey Club Charities Trust, held the Volunteer Day with Award Ceremony and Carnival (義工嘉許同樂日) at the Hong Kong Cultural Centre Piazza to recognize volunteers' contribution to the community. Public can learn more about volunteer work at the carnival. With the theme 'Bring Diversity into Life', Social Career co-operated with ten NGOs helping ethnic minorities in Hong Kong. Through different booth games and cultural dance performances, Social Career encouraged us to view Hong Kong from various angles as a multicultural city and recognize different ethnic groups which have been taking part in different roles for the development of voluntary work in the community.
A number of groups and individuals were awarded for their contribution to the community and Social Career. Volunteers were recognized for having 50 to 300 volunteer hours, for friendly utilizing technology in assisting the development of voluntary work and for being the fondest NGO partners. Some corporate partners, such as DBS Bank (Hong Kong) Limited, GOGOVAN, Philips and Tencent, were also complimented for their support in the development of voluntary work,. They have been supporting voluntary work and providing assistance to over 500 NGOs in running their service projects. Meanwhile, they have also shown tremendous support to the volunteer award programs.
The ceremony was kick-started by the opening speech of the co-founders of Social Career, Mr. Matthew Tam and Mr. Anthony Wong. Mr. Matthew Tam appreciated the effort of every volunteer and their community partners of various industries for showing their support to the volunteer platform, Social Career. He hoped everyone can actualize the spirit of "Become a volunteer" and make contribution to the society as their second career. Later, Mr. Anthony Wong shared the newest volunteer award program of next year.
Apart from the award ceremony, there were also booth games and dance performance. With the help of over 80 volunteers, the event was successfully held. And it attracted over 100 children to join the carnival. Together with the active participation of many citizens, different ethnic groups are having fun at that enjoyable weekend.
Please visit our Facebook album for more event photos.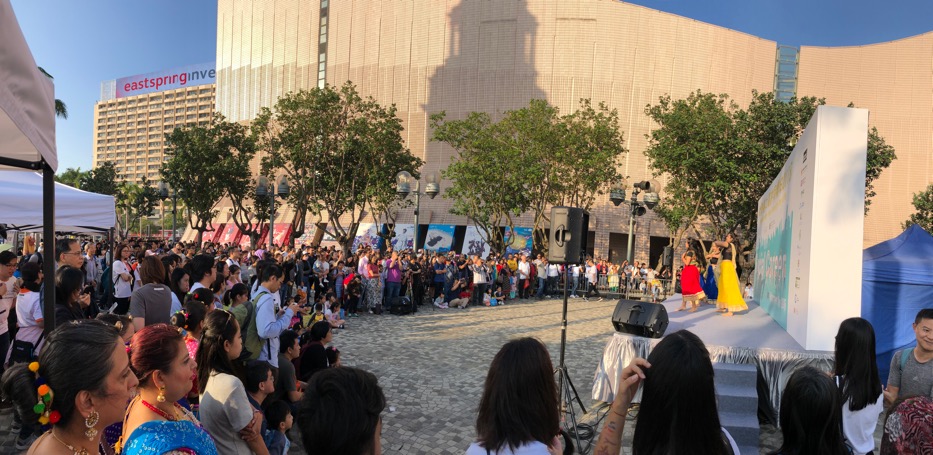 Comments
comments