Volunteer Translator: Poon Wai Lam Ida
What do we celebrate every December? Apart from the widely celebrated Christmas, the United Nations also celebrates the International Volunteer Day on December 5! As the saying goes, "Christmas is the time to love." Even though we can volunteer on whatever day we desire, you cannot miss this chance during December to spread affection.
Since December is the National Volunteer Month, different volunteering organizations are working closer than ever to encourage people to volunteer. As an example, Social Career is going to organize the "Social Career Volunteer Day 2018" on December 2, 2:00 pm at the Hong Kong Cultural Centre Piazza. The theme for this year is to Bring Diversity Into Life. There will be a diverse range of participants including adults and children from different ethnicities. Moreover, non-governmental organizations that are serving ethnic minorities will be setting up booths to introduce themselves to the public. Hence, to honor the volunteers who poured their heart and soul in serving the society, "Volunteer Movement" initiated by the Social Welfare Department will also organize the annual "Hong Kong Volunteer Award Presentation Ceremony" on the same day.
The Social Welfare Department even went a step further this year. They co-produced a television show with Radio Television Hong Kong named The Journey of Volunteering (義想天開). In eight episodes, the television show portrayed the ups and downs of different volunteers by readapting real events. For instance, the first episode was a tough yet rewarding story of an audio description volunteer who enrolled in many professional training lessons. It showed the volunteer's full journey from being a clueless amateur to taking the crucial leading role for an audio description movie.
If you are eager to offer help to people with visual impairments after watching this episode, Social Career can recommend some volunteering opportunities to you.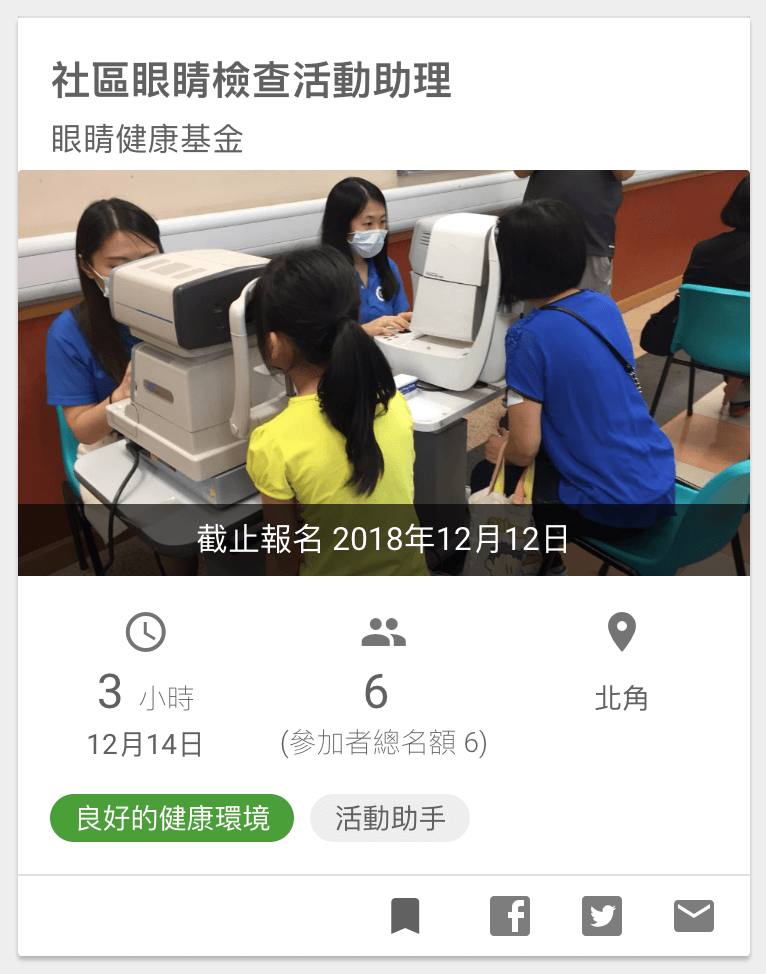 Do you want to become a volunteer? Sign up and act now!
More information:
The Journey of Volunteering (義想天開) will broadcast every Sunday at 8:30 pm starting from December 2 on RTHK TV 31 and 31A. The show will also rebroadcast every Wednesday at 6:00 pm starting from December 5 on TVB Jade 81. Live broadcast and programme archive available on Radio Television Hong Kong's website ( http://www.rthk.hk/tv/dtt31/programme/volunteermovement ) and mobile app RTHK Screen.
Comments
comments