"Broad Perspective on Social Career" From a Teacher
Volunteer Translator: Jonny Got/ Kelly Poon
Kelly Poon
Graduated from HKU with a bachelor's degree in linguistics
Teaches English in a Hong Kong secondary school
Served over 10 years with Leo Club, developing leadership skills and familiar with local and international volunteering groups
What do you understand about Social Career?
Social Career provides the public and NGOs with a free platform, so volunteers get to know more channels when they wish to engage in volunteer service. It also provides a great opportunity for NGOs to increase their exposure and allow the youth to know more about volunteerism besides flag selling. This platform can also provide more information for young people to broaden their horizons.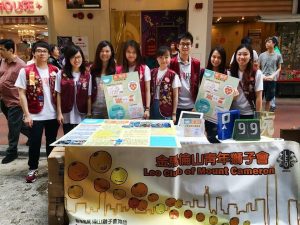 How can your career bring an effect to voluntarism?
I strongly believe the significance of 'inspiration' can allow students gradually develop an awareness on controversial topics through studying various societal issues in detail. For example, when going through the topic of 'shopping', I inspired my students to discuss the matter of Dawn Markets, which students can carry out their own research, explore different parts of the society and understand the lives of the grassroots. Meanwhile, I am the Teacher Advisor of the Social Service Society at school. My involvement is sometimes necessary to guide the students to look into details and to help facilitate student's discussion when preparing for their community projects.
Which social issues are you most concerned about?
I will say it's mental health. It often arises when we have to deal with the problem of poverty, career prospect or other family issues. It's unfortunate to know that many Hong Kong people are facing these challenges everyday and making their lives very stressful. All in all, mental health is a quite common phenomenon suffered by Hongkongers and deserves more attention from the public. It is hard to be identified and cannot be easily solved barely by giving material support in occasional voluntary services. Nevertheless, mental health is critical in a way that it affects the general harmony in the community.
Volunteer sharing
I have started volunteering since form 3 or 4. I was invited to served as a volunteer in Leo Club by a senior schoolmate. This is how I have started my almost ten years of volunteering life. To me, being able to receive a genuine smile from people I serve is my greatest motivation. I see many parents sell flags with their children at weekends. It's a very good starts as it's important for parents to teach their children the significance of volunteering. However, many students these days have misinterpreted the definition of volunteering as flag selling. Their purpose of selling flags may just be the accumulation of service hours. It's a pity that some children cannot truly understand the needs of the vulnerable ones in our society.
Through many years of volunteering, I understood that volunteers may not solely be a giver. Different parties can also gain from the volunteering experience. If you believe that bringing a bag of rice and two packs of biscuits to visit an elderly person means you are the only giver, you have underestimated the bits and pieces that you have gained throughout the process. You are gradually learning from the stories you listened from the senior citizens and through the pathway that you have both walked pass. If you are ready to listen, feel and see, many things could have enlightened your heart and have enriched your soul.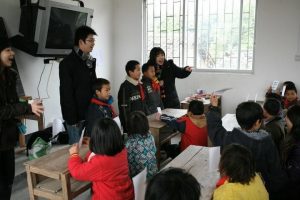 Comments
comments